Teacher Registration
Get paid to teach online
Connect with thousands of learners around the world and teach from your home
Already have an account?
Sign in
How it works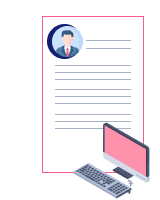 Step 1 - Registration and filling out the questionnaire
Add subjects, indicate your core competencies and experience.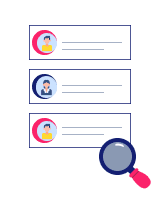 Step 2 - Get new students
Answer the questions of potential students who are interested in your tutor questionnaire.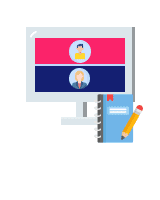 Step 3 - Conduct classes
At this point, you are definitely a professional in your field.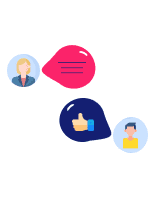 Step 4 - Get feedback after the lesson
Feedbacks will help you rise in the ranking and get more students.
FAQ
What tutors are we looking for?
You don't have to have special certificates and experience! We are looking for tutors who: - I like to share my knowledge and change students ' lives for the better. - It is important to find an approach to each of your students. - It is important to improve your skills and knowledge.
What subjects can I teach?
We offer more than 100 subjects, including: Foreign Languages, School and university disciplines, various hobbies and hobbies. The number of items is constantly updated.
How do I become a tutor on our platform?
Necessary: - Specify general information about yourself. - Upload your photo. - Describe your strengths as a tutor. - Create your own schedule.
Why should I post on our platform?
Because it's convenient! You can: - Share your knowledge and make money from it. - Get a steady stream of students. - Teach anywhere, anytime. - Use secure payment methods (Paypal, Payoneer, Skrill, or Wise). - Get the support of our team at all stages of your work. We are also constantly improving the platform and its functions, taking into account the needs of tutors.
What equipment will you need for teaching?
To conduct lessons on the platform, you will need a laptop or computer, a stable Internet connection, a webcam and a microphone.
You can create a tutor profile for free?
So, you can create a tutor profile, get access to the student database, and use the tools completely free of charge.
Can I start teaching without experience?
Yes, you can. The TeMa service will help you find your first students. To work on our platform, the most important thing is the desire to teach and the value of the knowledge that you can pass on.
How do I get a refund of the remaining money to a tutor's bank card?
You can do this in the "Transactions" section by entering your bank card there.
Is it possible to conduct a group lesson?
Yeah. To do this, select the "group classes" option in the "Schedule" section and set a time interval.